HS-10
HS-10 is the perfect platform for the analysis of volatile organic carbons in almost all matrices. 20 vial capaticied system is ideal for users with small sample amount. Favorable area reproducibility can be obtaioned, thenks to high-accuracy flow rate control by electronic flow controllers (AFC and APC), and a thermostatic vial chamber with a uniform temperature distribution.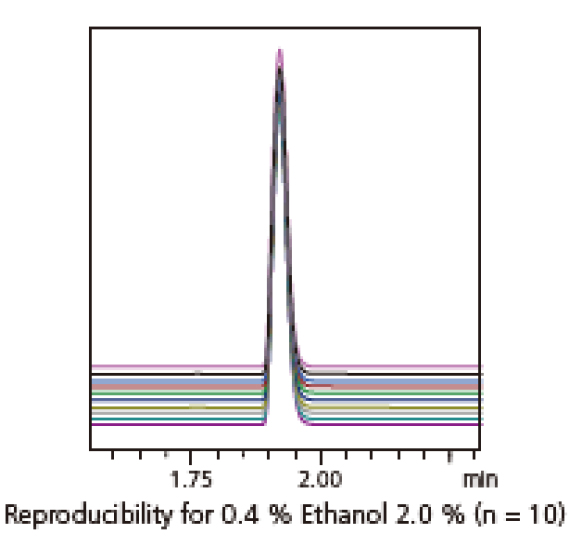 Overlap Analysis, during a GC analysis, the HS-10 will take the next vial and move it to the vial heater. There, it can incubate for a specified time and be ready for the injection when the previous analysis cycle has ended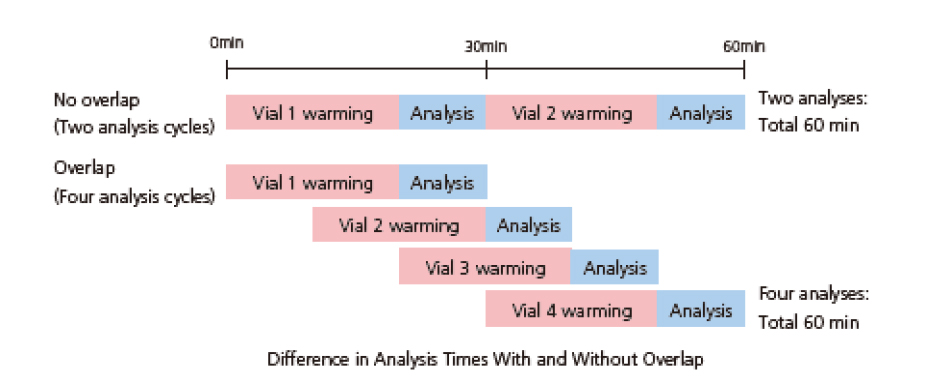 Mixing Function, the HS-10 is equipped with the ability to mix each vial by shaking. This allows tge head space concentration within each sample to come the equilibrium sooner, ultimately saving time and increasing throughput.



HS-20
The HS-20 series is the optimal solution for volatile component analysis. Its superior performance, user-friendly design and 90 vial capacitied tray support all types of analyses, from research to quality control. The HS-2* sample tray is 20 cm higher thn the desk, enabling it to be seen at all the times. This makes sample placement easy.
In addition, 10 mL and 20 mL vials can be placed and analyzed simultaneously without the need for special attachments.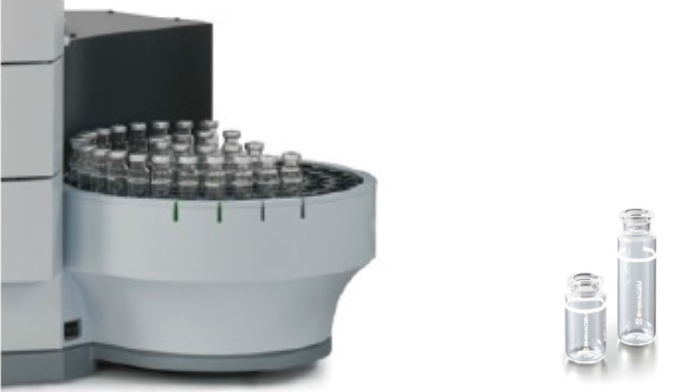 High reproducibility and low carry over ensure reliable quantitation. In addition, an oven with maximum temperature of 300°C enables analysis of high-boiling compounds.
Loop type, trap type (absorbent trap) and long transfer line options are available. The optional barcode reader enables samples to be controlled via a chromatography data system.

High Reproducibility

The HS-20 Series achieves high reproducibility through both high-accuracy flow rate control via pneumatic flow controller (Advanced Flow Control: AFC system) and a mechanism that allows sample vial to enter the oven from the bottom.
Consequently, this system minimizes heat loss, and maintains high thermal stability during overlap analysis.


Low Carryover

Keeping the sample line inert and as short as possible results in extremely low carry over. No residue is left, even with acetic acid and other polar compounds, enabling high reliable analysis. (Patent pending)